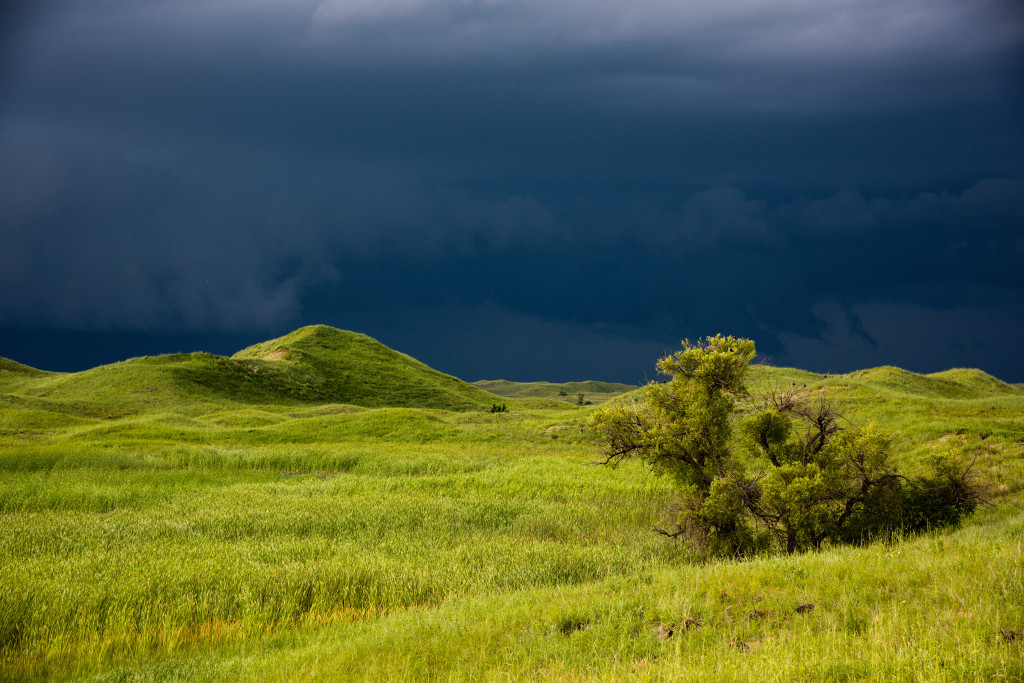 Photos and story by Eric Fowler
I try not to set in stone my travel itineraries when I'm on a Nebraskaland assignment. You just never know when you will need to take a detour.
That was the case in 2015 on a trip to capture underwater fish photos on the Valentine National Wildlife Refuge. I'd planned on meeting friends for dinner in Valentine, watching the sun set along the Niobrara River, and heading to the refuge the next day. But as I watched a dark storm cloud approach from the west as I drove up Highway 83, I fired off a text to tell them to eat without me, took a left turn on Calf Camp Road and headed toward Pelican Lake.
As diffuse sunlight made the lush, green grass of the Sandhills sparkle beneath the ominous, blue-gray storm clouds, I scrambled from one vantage point to another, head on a swivel, searching for the right combination of foreground elements and sky. My haste led to a momentary lapse of reasoning. But with a near-simultaneous flash of lightning and crash of thunder, the good Lord reminded me I shouldn't be standing on a hill holding graphite sticks during a storm.
Thankfully, I didn't fall on my face running back down the hill to the truck.
I waited for a little more than hour for the rain to pass. When it did, I stayed on its tail, chasing the rainbows I hoped would appear when the sun broke through and shined on rain falling to the east. It finally did a half-hour before sunset. While the conditions weren't perfect and the rainbows didn't really pop, I did catch two, the last from a hill west of Dewey Lake as the sun set and sweet, warm light illuminated the prairie.
As a landscape photographer, you simply hope the golden hours, the first and last hour of light each day, live up to their name. More often than not, they don't. On this evening, however, I was treated to two golden hours in one evening, one before and one after the storm. Every time I look at this set of images, I'm amazed at how good the light was. I've never been happier to have taken a detour and not only be late for dinner, but miss it entirely. ■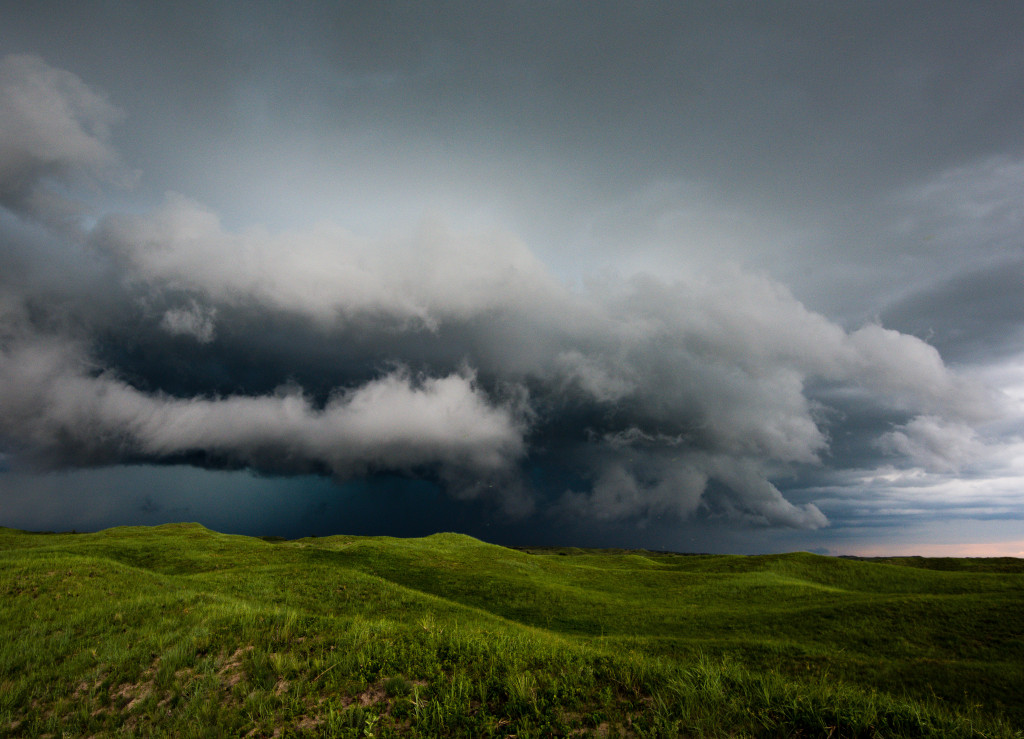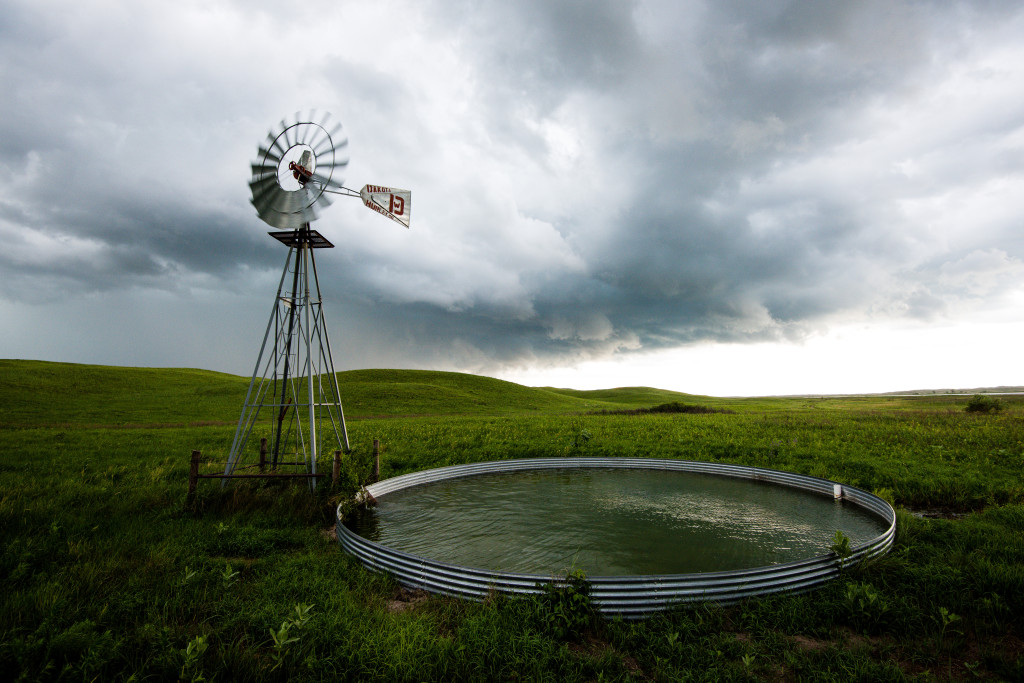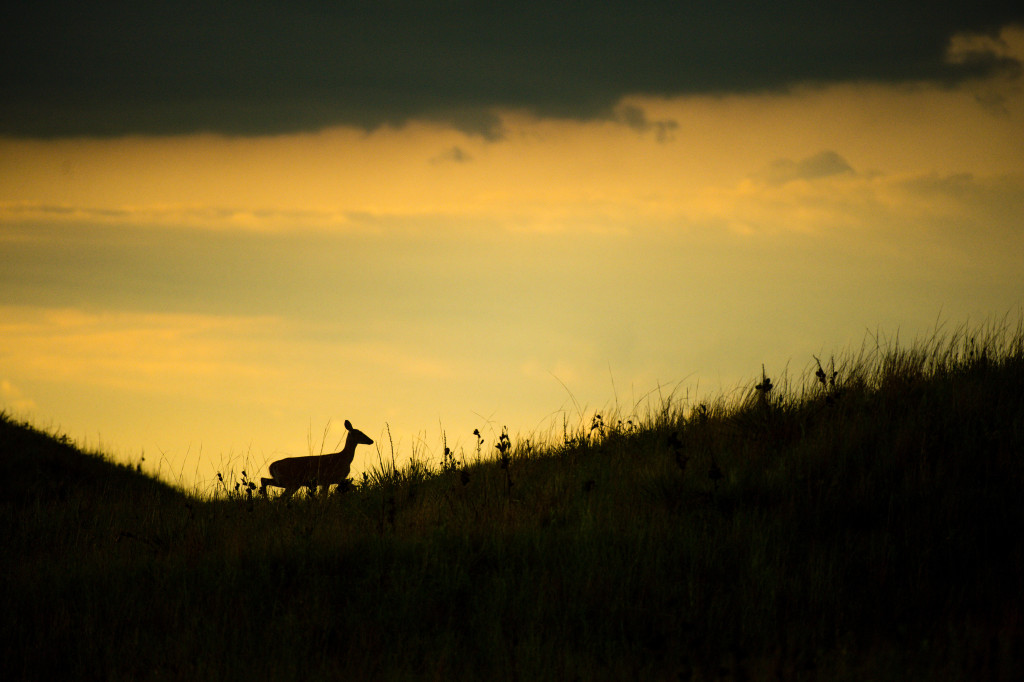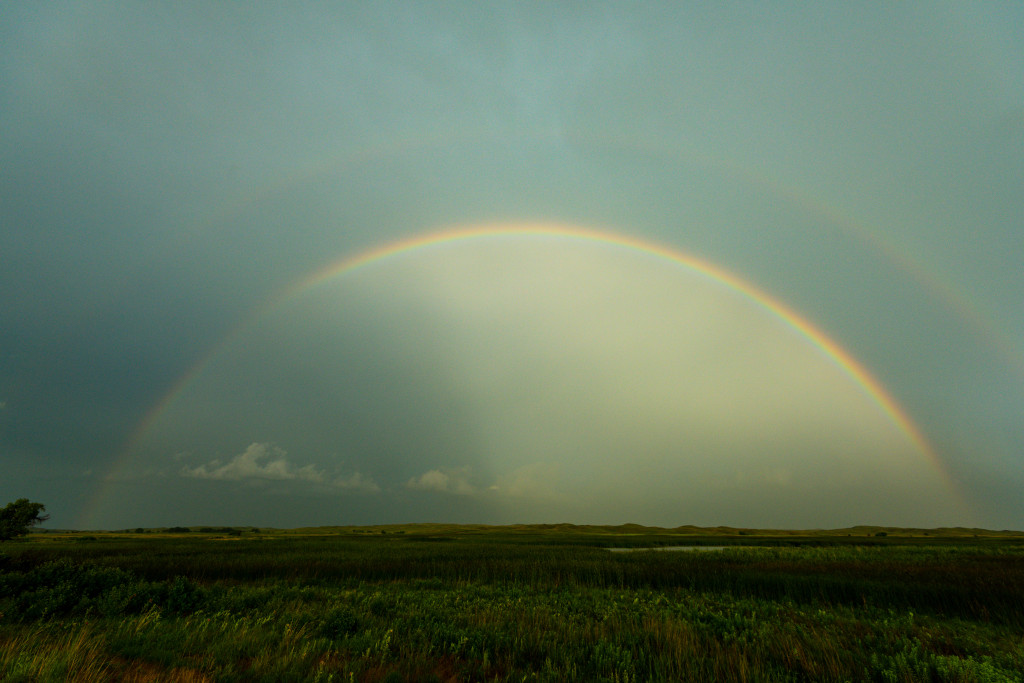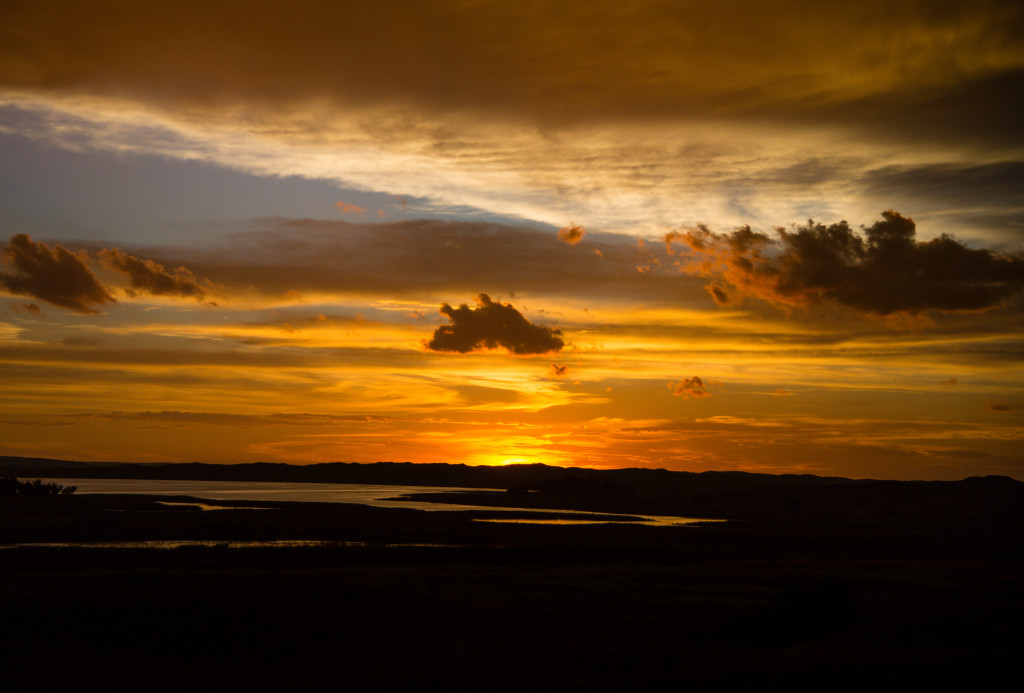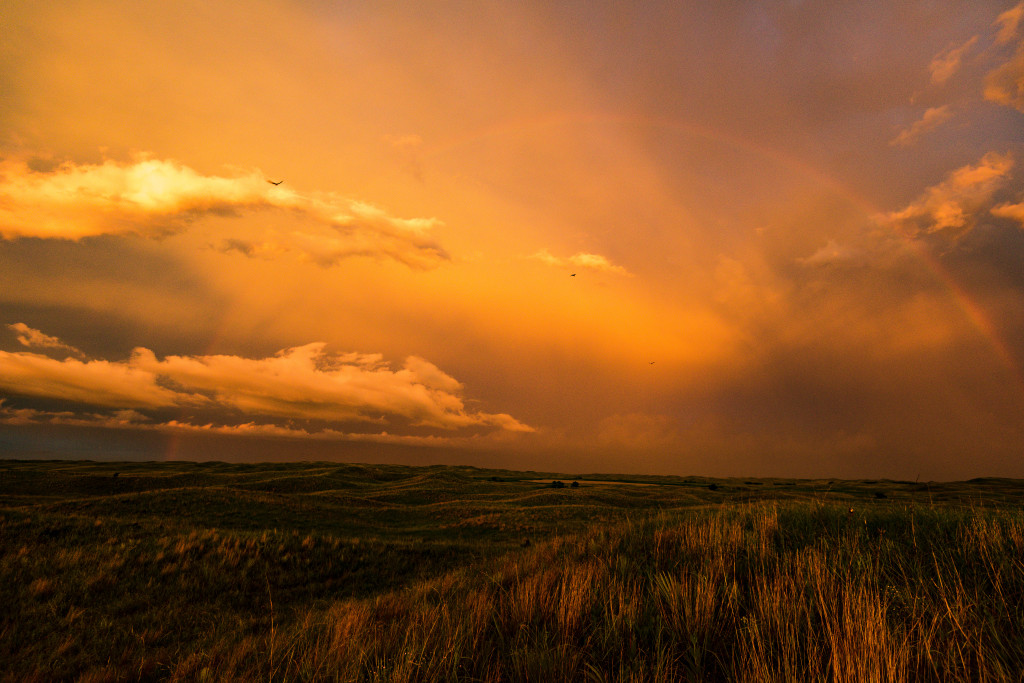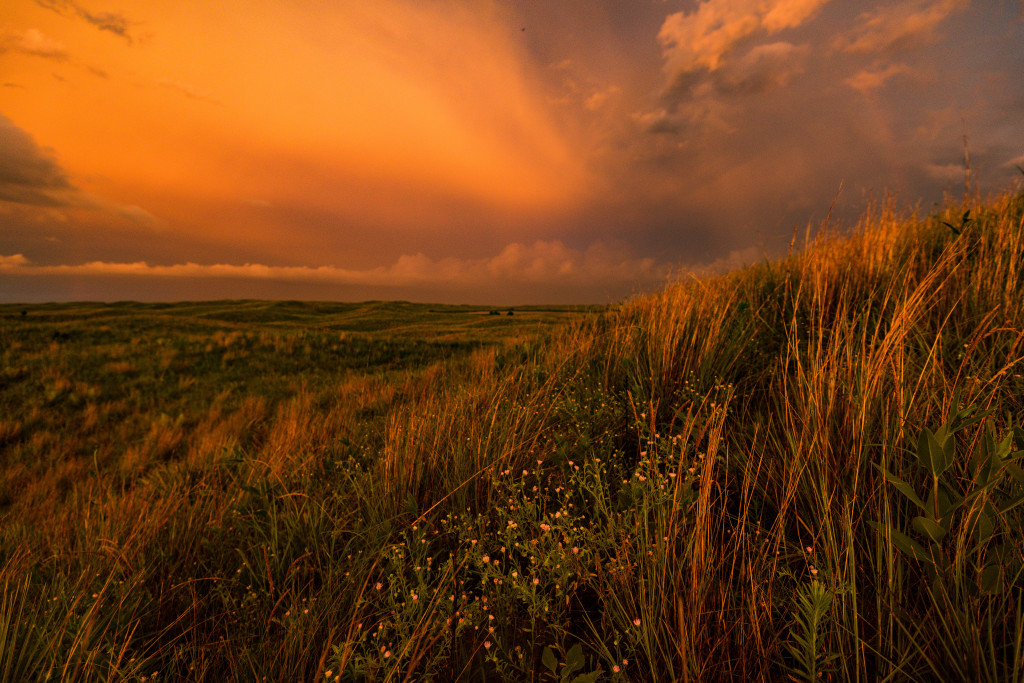 The post Chasing Rainbows appeared first on Nebraskaland Magazine.