There might be a few high school kids who hunted more than Blaine Dorn and Kobe Clevenger. Or harder. Or more passionately. But there can't be many.
From the start of the archery deer season in September through duck and goose seasons to the end of goose season in February, these two members of the Chase County High School class of 2020 in Imperial hunted every chance they could. They were back in the field for the spring turkey season, first with bows and then shotguns. They spend the summers fishing or bowfishing.
"I'd rather be hunting than doing a lot of things," said Blaine.
Kobe said, "I like the challenge and the adrenaline you get from it."
Don't bother talking to them about the latest video games, though. Neither has much use for them. "I'd rather build fence than play video games," said Blaine, who does plenty of that in his job at a feedlot near Wauneta. "It's much more fun being outside than it is sitting on a couch."
Their passion is understandable. Both were raised in hunting families and started at a young age.
"I don't remember the first time my dad took me duck hunting, but I know I wasn't very old," Blaine said.
His father, Chad, has a better recollection, recalling Blaine was about 4 years old when he built a brush blind so he could take his son turkey hunting. Blaine shot his first turkey the following year with a .410 shotgun. "When he was younger, he could do hen clucks with his voice really good," Chad said. "In the late season when the birds would get call shy, I could take him along and he would do it with his voice, and he could call in birds for us." Pheasants, waterfowl and deer followed.
Kobe's father, Kelly, got Kobe a shotgun for Christmas when he was 8 or 9. "We started pheasant and dove hunting," he said. "Then when he was 13, he shot his first deer and that kind of took over a little bit. He's hunted turkeys and … you name it, they've hunted it."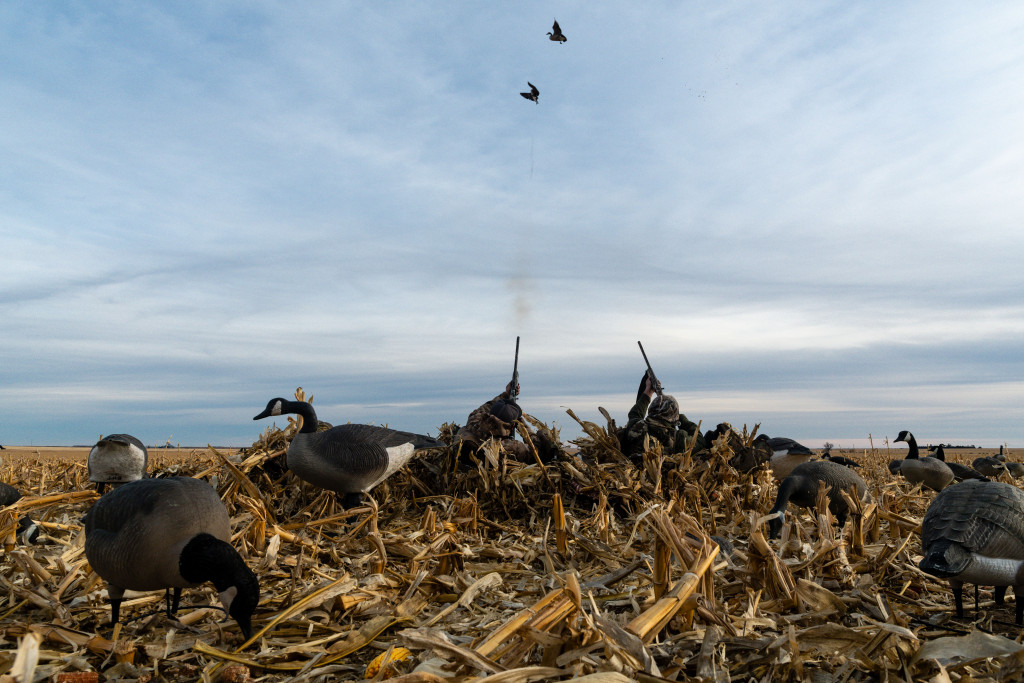 Classmates and friends since pre-school, the two started hunting together with their parents when they were still in grade school. Once they turned 16 and could drive, you could bet that when they weren't in school, at sports practice or working, they were hunting.
At that point, "We served a little bit less of a function in the hunting process," Kelly said with a laugh and understanding that most teens would rather spend time with friends than family.
"It quickly moved from wanting to go every once in a while to every moment he could possibly go."
"That's all they talk about," Chad said.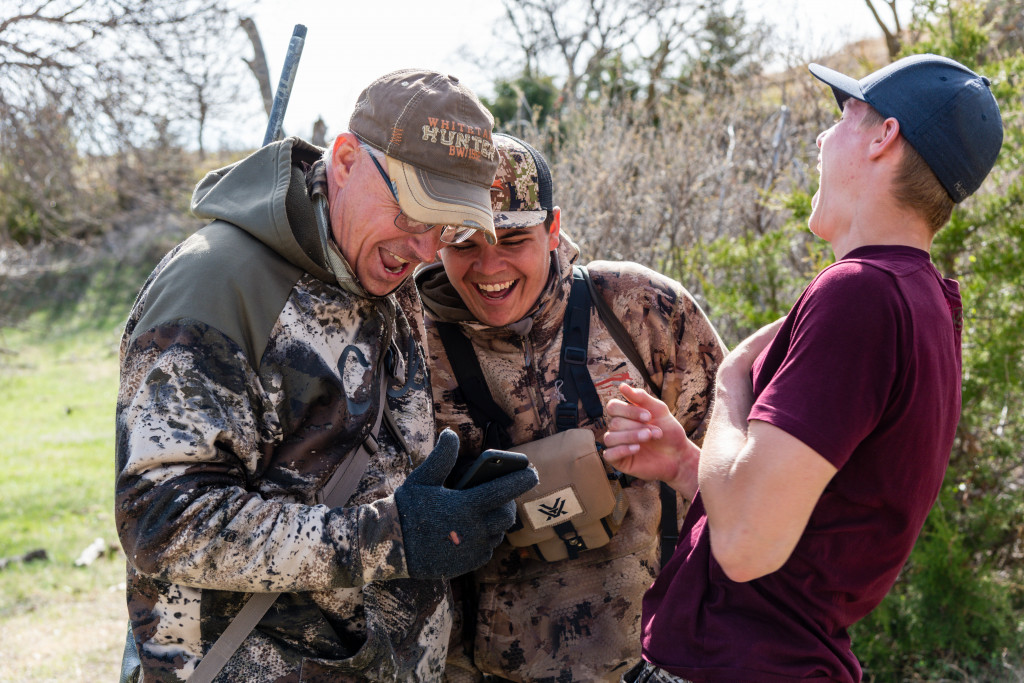 And when they talk hunting, they do so with a knowledge that belies their age. The feeding patterns of deer, ducks and geese; how switching locations and decoy spreads can keep you ahead of wary, late-season geese; and how commercial hunting and leasing has changed the game are topics not lost on them, even in their short hunting careers. They take care of the ground people allow them to hunt and help the landowners with chores or anything they ask of them.
"Blain has got a big passion for all of it, fishing and hunting and everything," Chad said, "and he's pretty good at it. He's learned a lot over the years."
He learned some of that watching his father and grandfather, Gene Bartels, who operates an outfitting business, Kripple Duck Adventures, guiding deer, turkey, waterfowl and pheasant hunters. Started in 2003, the business was mothballed a few years ago when family obligations, including activities Blaine and his siblings were involved in, took priority. Blaine helped with that business, serving as a turkey guide for the first time when he was 14.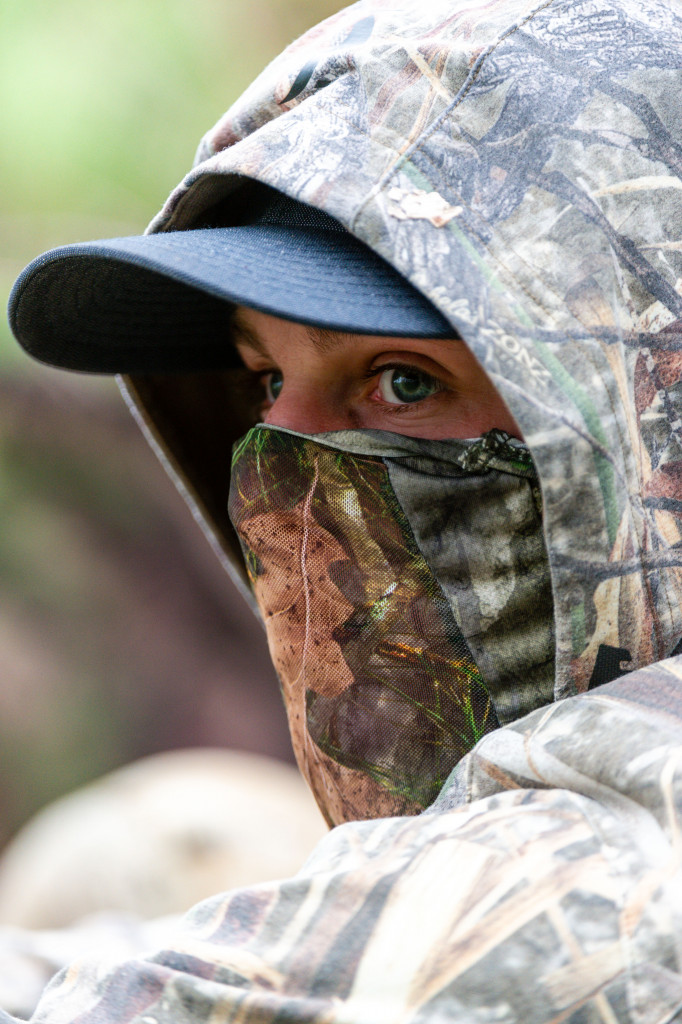 Blaine restarted that business and started guiding a few waterfowl and turkey hunters when he was a sophomore. One client, a representative of The Allen Company, manufacturer of hunting and fishing equipment, brought a film crew along, and Blaine is now featured in promotional video on the company's YouTube channel.
Kobe helps out with the guided duck and goose hunts, help that is needed when you're working with a 16-foot cargo trailer loaded with 12 dozen full-body duck decoys and 24 dozen full-body and shell-goose decoys and layout blinds. "Usually if it's just the two of us, we kind of have to limit ourselves to what we put out because we've got to think about how many we've got to pick up," Blaine said.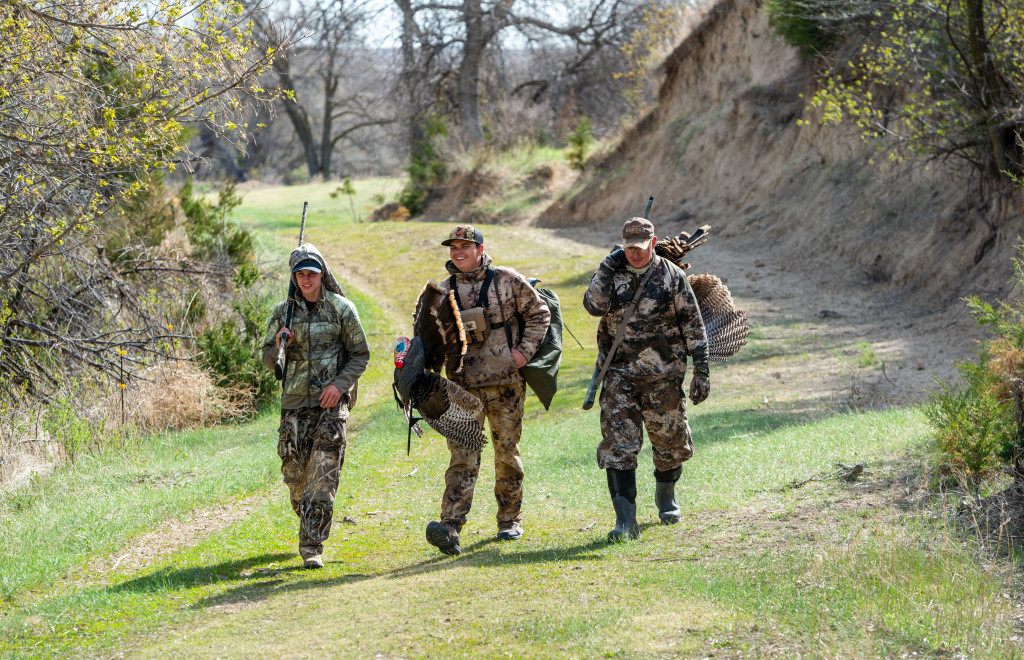 That collection of gear grew from an opportunity in the "backyard" of the Dorn's rural home near Wauneta. Kobe's grandfather, Harold Nordhausen, owns farm ground across the road. "It was always full of geese so we figured we'd better start hunting them," Blaine said. The boys' grandparents started accumulating goose decoys, a collection Blain said they were fortunate to have been able to take over. "We kind of got handed a lot of the stuff that you need to be successful in it, and then just kind of ran with it I guess," he said.
"And now we're building 16-foot pits," said Kobe, who lives in Imperial.
While the two spend most of their time hunting together, they take their brothers and fathers along, too, when they want to go, which isn't nearly as often as the boys want to hunt.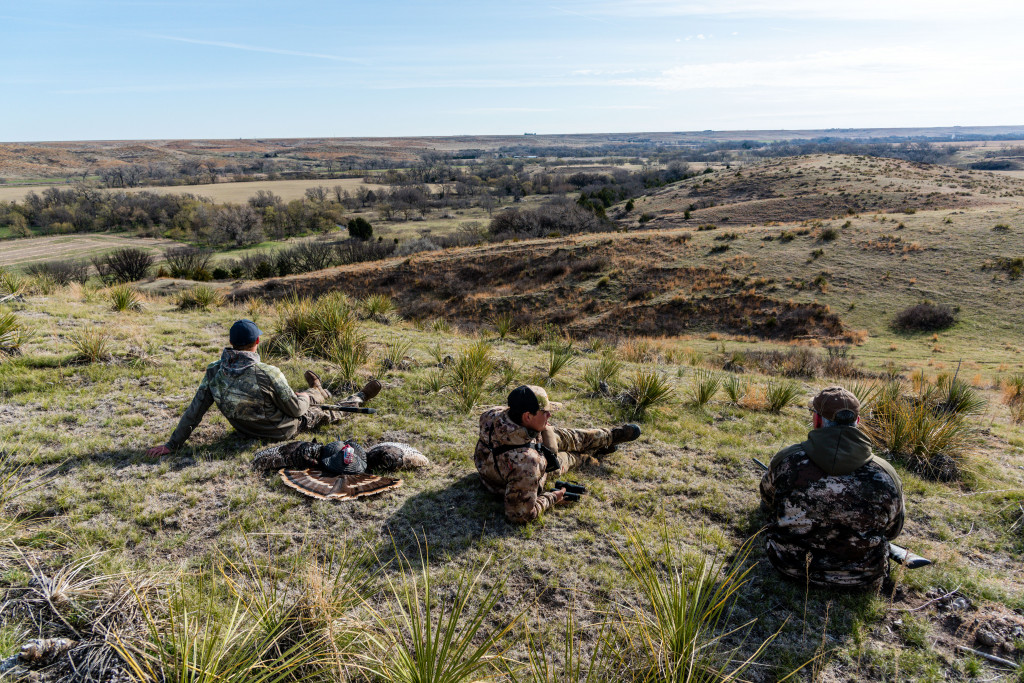 College will cut into the time they have to hunt together in the years to come: Blaine headed west to Torrington, Wyoming, and Kobe east to Lincoln. They were back home Labor Day weekend trying to sneak within bow range of mule deer in the pastureland around Wauneta and Imperial. They will meet back there whenever they can. Blaine plans on returning to the area after college, starting a welding business and growing the outfitting business.
Their parents are all right with their son's chosen hobbies, even though being gone so much can cause some tension at home.
"It caused a little stress every once in a while," Kelly said. "It was a good trade-off. He was outside and experiencing all of that good stuff, and it was a lot better than the alternatives.
"There's a lot worse things a kid could be doing," Chad said. "The kids hunting and fishing is just a great thing." ■
The post Ahead of Their Time appeared first on Nebraskaland Magazine.